National Diversity Awards 2023 March 22, 2023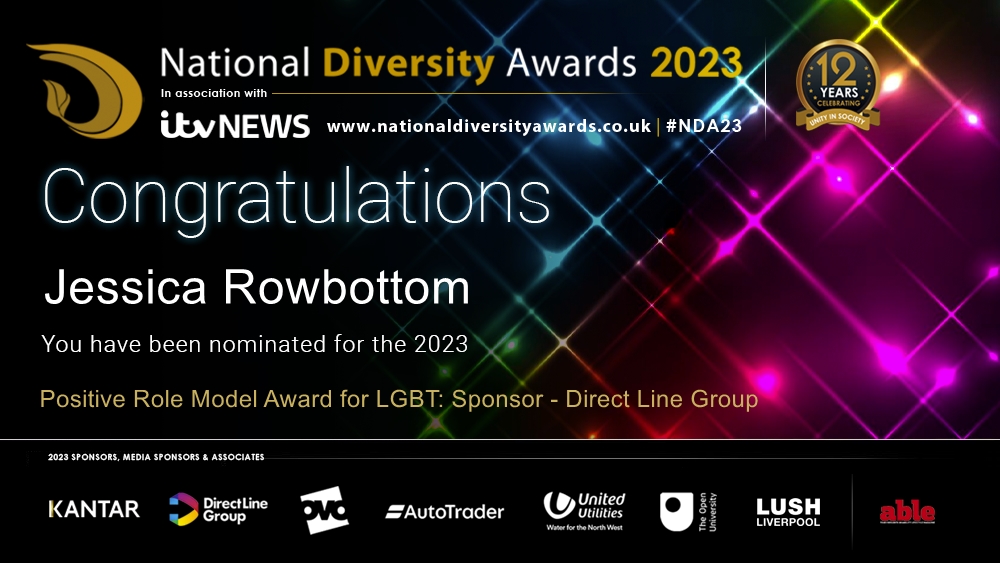 Jessica has been nominated in the 'Positive LGBT Role Model' category at the National Diversity Awards 2023.
The UK's most prestigious diversity event celebrates the excellent achievements of grass-root communities that tackle the issues in today's society.
Founded in 2012, the concept of the National Diversity Awards arose when Founder, Paul Sesay and his dedicated team identified an urgent need for more positive role models to be actively promoted, with the aim to empower and inspire the wide breadth of diverse communities across the UK.
"It's a huge privilege to even be nominated!" says Jessica. "I genuinely have no idea who put me forward for this but thank you so much."
You can vote and write a testimonial for Jessica at the link below.